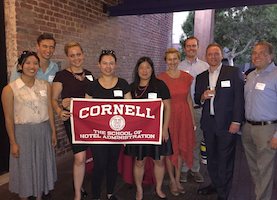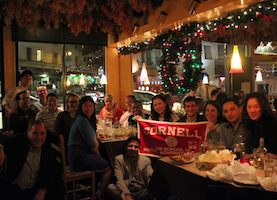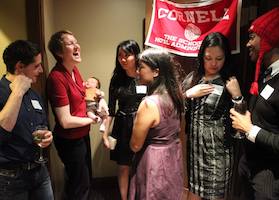 About the Chapter
Chapter President – Miranti Ojong
Subscribe to the Chapter's yahoogroups by sending an email to CornellHotelSocietyNCA-subscribe@yahoogroups.com
Social Media Links
Event Recaps
On Friday, October 26, 2018, 65 Bay Area Alumni and Friends gathered for the Annual CHS NorCal Hospitality Forum.
On November 15, the CHS NorCal board guest bartended at Jackalope, a local bar known for their "Drink-O Plink-O" game.
Northern California alumni gathered in December at the beautiful Orchard Hotel in heart of San Francisco to mix, mingle and celebrate the holiday season.