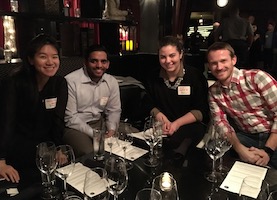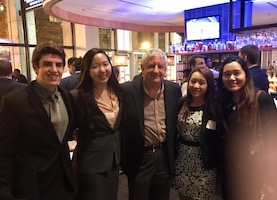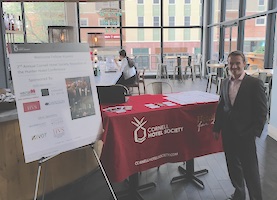 Welcome to the CHS Georgia Chapter website!
We look forward to bringing together all the hotelies in Georgia for some memorable events this year. If you have any programming suggestions or any inquiries in general, please contact Viet Vo '01. We'll see you at the next event!
About the Chapter
OFFICERS
President – Sachin Desai '14
Vice President – Bhavnesh Vivek '11
Treasurer – Liad Hare '18
Communications – Liz Longstreet '08
Events Coordinator – Robert Mandelbaum '81
Events Coordinator – Allen Weiss '01
Events Coordinator – Viet Vo '01
HISTORY
The Georgia Chapter has a proud history that dates back to the 1950s. Several of our members have attained leadership roles within state and national hospitality industry trade associations. In addition, Georgia alumni have risen through the CHS ranks to serve as President of the international Cornell Hotel Society organization – M.O. "Bus" Ryan '54, Jim Petzing '55, Michael Kay '61, Tim Dick '88, and Robert Mandelbaum '81.
From 2000 to 2004, the Georgia Chapter was a two-time winner on the "Chapter of the Year" award. The award is given to chapters that excel in membership, community service, and fund raising.
THE GEORGIA CHAPTER ENDOWMENT
The Georgia Chapter of CHS provides financial support to current Georgia residents that attend the Hotel School. As of February 2017, we have an endowed scholarship with a market value close to $150,000. Each year, the school administration selects a Georgia resident in need of financial assistance. If you are interested in contributing to the Georgia Chapter Endowment Fund, please contact the CHS-GA treasurer, or designate your next Cornell donation to the "Georgia Chapter – Cornell Hotel Society Scholarship Fund." We thank you for your support.