Kimberly Kuh '19 – Treadwell International Award Winner
Kimberly Kuh '19 was a winner of the Jay '61 & Peggy Treadwell International Travel Award which provides Hotelies with international travel and learning opportunities.  The COVID pandemic forced Kimberly to adjust her plans to study Japan's language and culture.  Like a good Hotelie, Kimberly has adjusted and made the most of her remote learning experience from her home in Taiwan.  Below is a letter she recently sent to CHS Director-At-Large, Rick Adie '75.
_ _ _ _ _ _ _ _ _ _ _ _ _ _ _ _
CHS Foundation Treadwell International Experience Award Kimberly Kuh'19
December, 20th, 2021
Japan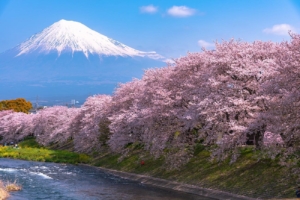 Dear Mrs.Treadwell and the Treadwell Selection Committee,
I hope you are doing well and I want to take a moment to update you on my immersion experience thus far. Graduated in December 2019, I originally planned to enroll in the Japanese Language Program offered by Waseda University, one of the top universities in Japan, after my brief reunion with my family in Taiwan; however, the pandemic began shortly after my return to Taiwan so I had to quickly make adjustments to my plans. At the time, I began reaching out to Waseda University and other Japanese language schools to consider alternative options.
Although there were many uncertainties, I decided to start taking Japanese lessons at a local academy while working a part-time job in the hospitality industry here.
In the past two years since I graduated, I have been closely monitoring the pandemic in Japan and constantly updating Mr.Adie and Ms.Boyle about my plans. This summer, Waseda University announced that they would start offering in-person classes if the border reopened. I decided to enroll in the Fall Semester program for September. At first, I was worried that remote classes would make our interactions and learning difficult; however, the professors are very thoughtful in making our classes fun and meaningful. For example, one of my professors taught us how to make origami, the Japanese art of paper-folding. I learned how to fold paper cranes, hearts, and stars while learning the relevant vocabulary. In another class, I practiced my oral skills and vocabulary through a "Show & Tell" presentation. I shared photos of my hike trips and introduced Taiwan in Japanese to my classmates. It was a wonderful experience of cultural exchanges and I appreciate the energy and passion everyone had to learn about each other. I even made some friends and we have managed to keep in touch to meet in Japan in the future! When I ask my classmates their reason for learning Japanese, I can always sense their excitement through their eyes. Whether it is for the food, culture, or music, there is just something so magical and fascinating about this country that connects us all together. This language immersion opportunity has shown me how people from all over the world can bond together through passion and love for Japanese language and culture.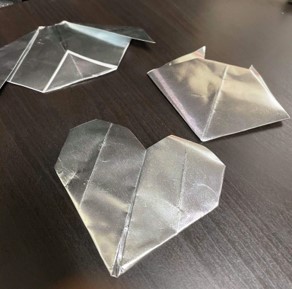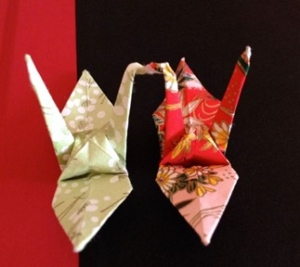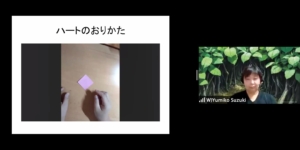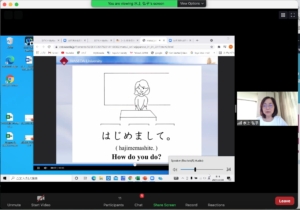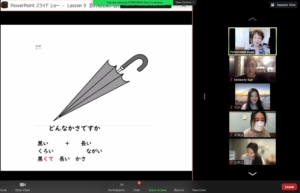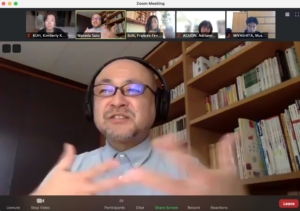 In the past few months, it's also amazing to see how my knowledge in Japanese has grown significantly from not knowing a single word to being able to have a basic conversation in Japanese. To practice my listening skills, I took my friends' advice and watched some Japanese shows, such as Alice in Borderland, Attack on Titan, and Terrace House, without subtitles.
Although it was really difficult to understand anything at first, it certainly helps to hear common phrases and words they use in daily conversations! I also reconnected with some friends who have moved to Japan through text and video calls. From my friends, I learned that the country has been on a slow yet steady path of recovery. "Hanami," or flower-watching, is a traditional and popular tradition in Japan. Every spring, locals and tourists alike picnic under the cherry blossoms to enjoy their transient beauty. I showed my painting of the cherry blossoms to my friends and promised them we will "hanami"together when we meet in Japan!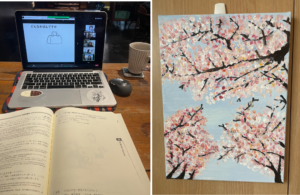 Aside from taking Waseda University's classes to learn about Japan, I also reached out to the chefs from" Nihonryori RyuGin" (Taiwan store) to convey my passion to learn Japanese culture through the context of the hospitality industry. Originating from Tokyo, "Nihonryori RyuGin" is one of the most renowned Michelin 3-Star restaurants in the world. Through my visit, the Executive Chef, Seiji Yamamoto, and his team kindly gave me an introduction to their well-established history, iconic concept, and elegant decor. One of the most memorable takeaways from my visit was "Nishijin-ori," which highlights Japan's most traditional and sophisticated textiles." Nihonryori RyuGin" incorporates special types of textiles into their decor to highlight Japan's attention-to-detail and refined sense of beauty. My special visit to the restaurant taught me the fascinating immersion of Japanese culture, food, and hospitality spirits.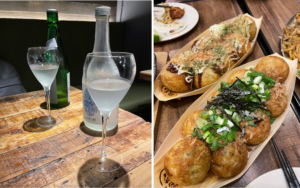 My immersion experience has certainly been a unique one due to the pandemic and I am beyond grateful for this opportunity. I hope to visit Tokyo soon to apply my learnings and language skills from navigating the city, eating authentic Japanese food, and connecting with the locals there.
Reflecting on my experience in the past few months, gratitude stands out as one of the strongest feelings I feel. Your support has given me the motivation to grow and thrive during this special time. With that said, thank you all for your generosity and faith in me through this remarkable journey and for making this happen! I wish you all the best and please take care.
Sincerely, Kimberly Kuh
Yasuka. (2020). The Japanese Hanami Tradition. photograph.
西陣織: 花嫁和装: 最高峰の色打掛・白無垢を全国へレンタル. 西陣織 | 花嫁和装 | 最高峰の色打掛・白無垢を全国へレンタル. (n.d.). Retrieved December 20, 2021, from http://hanayomewasou.jp/%E8%A5%BF%E9%99%A3%E7%B9%94/
https://cornellhotelsociety.com/wp-content/uploads/2021/12/Mountain-1-1.jpg
868
1300
Robert Mandelbaum
https://cornellhotelsociety.com/wp-content/uploads/2020/10/CHS-Logo-256x118-1.png
Robert Mandelbaum
2021-12-25 16:42:36
2023-05-17 01:25:11
Kimberly Kuh '19 – Treadwell International Award Winner