Beyond Hospitality: The Flexibility of the MMH
Ask any hotelie—student or alumni—and they'll be quick to tell you that Cornell's School of Hotel Administration MMH degree is not simply a hospitality-focused graduate program. SHA provides a comprehensive business education that prepares students for a variety of career paths, both in and outside of the industry. No one knows that better than Kathryn Friedrich, who leveraged her degree in a variety of high-level hospitality-related positions before making the shift to the Head of YouTube Global Content Commercialization. She recently shared some insights gleaned from her time at Cornell and her current career.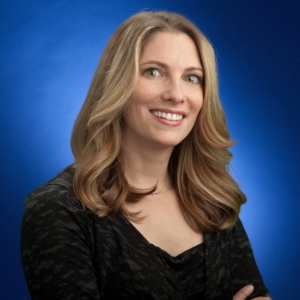 On Successfully Using Her Degree to Achieve Results: I was a finance and economics concentration within the Hotel School and I leveraged that portion of my education to get a job in consulting out of school. When that job ended, I then went to work for Food & Wine magazine in a sales capacity. While there, I was promoted and I ran many of the more lucrative businesses within Food & Wine. I used my Hotel School education and my contacts to shift to Condé Nast and work through many different magazines leveraging my hospitality background. I then became the travel director for Town & Country Travel magazine and while I was there I helped them launch their website. At the time, the magzine industry was beginning to realize the power of an online presence—which is when I was contacted by Google for a sales position, which was enough to get me in the door so I could grow with Google to where I am today.
The Evolution of Her Career at YouTube: I got started through sales, but I quickly progressed into a product role. Our advertisers wanted us to push the envelope on the product side, so I got actively involved with Google products. Eventually, the product team asked me to come in even deeper on the product side to help them manage roll-out and the product road map and product development for advertisers and their businesses.
On Her Current Position: I run a global team. YouTube doesn't own any of the content. We are the technology and distribution platform for other people. What I do, is work with our largest creators on YouTube who have the largest number of followers and try to help them develop their business. It involves connecting them with people on the sales side and with some of the biggest advertisers in the business to build relationships and partnerships to figure out the best strategic model. There are countless stories about how we work with our creators to make them superstars, not only on our platform, but elsewhere.
On the Cornell Hotel School: I look at the Hotel School as a business school. It's built on a business foundation. What they teach is shaped by hospitality and hotels, however, those are businesses. Some of the best classes and best skills revolve around technology and public speaking.
https://cornellhotelsociety.com/wp-content/uploads/2014/12/KF.jpg
424
640
Robert Mandelbaum
https://cornellhotelsociety.com/wp-content/uploads/2020/10/CHS-Logo-256x118-1.png
Robert Mandelbaum
2014-12-03 22:15:37
2020-11-16 21:11:16
Beyond Hospitality: The Flexibility of the MMH