Tools of the Trade: Digital Hospitality Management
Streamline your bottom line
Hospitality may be in the business of serving people, but no one can serve customers without a healthy cash flow. Fortunately, the tech industry is hard at work to help hotels and restaurants maximize time, profit, and productivity so they can focus on what matters — providing exceptional service. Check out two new ways that hospitality is incorporating modern tech to help streamline back-end tasks and equip companies to make strategic choices that maximize time and revenue.
Company Profile
Name: Avero Inc.
Product: Restaurant Management Solutions
Avero restaurant software streamlines back-office management while simultaneously tracking activity on the floor. Managers can observe labor trends, staff productivity, food costs, and other key modalities using intuitive software that compiles reports, allowing them to find opportunities to grow revenue and enhance service.
The bottom line: Your managers spend less hours in the office crunching numbers and more time on the floor serving guests and managing their team.
"We take away the time you have to spend doing the menial work. We provide the tools you need to make your life easier so you can concentrate on the tasks that actually bring money to the bottom line." —James Broude, Vice President, Product Development at Avero Inc.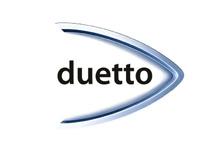 Company Profile
Name: Duetto Research
Product: Hotel Revenue Solution
Duetto provides cloud-based revenue solutions that utilize in-depth analysis of customer behavior, consumer trends, and other vital information through three lines of service. These tools equip management with the power to make informed choices that increase revenue, enhance service, and achieve powerful results that give them a competitive advantage in the market.
The bottom line: In the competitive digital market, Duetto puts you in control, giving you the tools and insight to transform your business and optimize your profitability.
"We are revolutionizing how hotels approach the discipline of revenue management with the use of technology." —Vincent Cusma '13, Senior Manager, Customer Success at Duetto Research
https://cornellhotelsociety.com/wp-content/uploads/2015/02/176550997.jpg
483
725
Robert Mandelbaum
https://cornellhotelsociety.com/wp-content/uploads/2020/10/CHS-Logo-256x118-1.png
Robert Mandelbaum
2014-11-12 11:28:57
2020-11-16 21:11:16
Tools of the Trade: Digital Hospitality Management