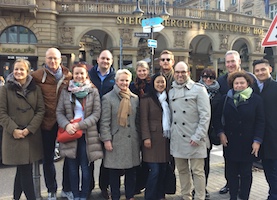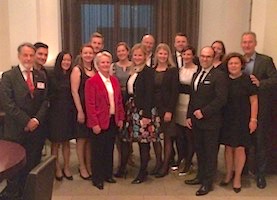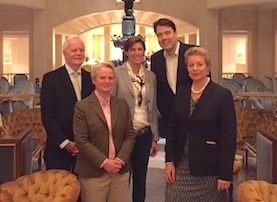 The German Chapter of the Cornell Hotel Society is one of the largest Hotel School alumni organization in the region. Our society has about 130 alumni throughout the country and is considered one of the most active organizations for graduates of its kind!
About the Chapter
BOARD OF DIRECTORS
President – Gabriele Maessen, PDP´01
Vice President – Jeffrey Scott MPS '91
Treasurer – Dr. Goetz Martius '77
Secretary – Stephanie Goldbrunner-Jung PDP '17
Advisory Board – Tobias Brown PDP '96
Advisory Board – Therese Christierson PDP '01
Advisory Board – Mario Kiefer, PDP '74
Advisory Board – Karl-Heinz Kreuzig PDP '69
Advisory Board – Andreas Martin, PDP '98
Advisory Board – Thomas Tritschler '92
CHS Germany Membership
You are eligible to join if you are a Cornell University Hotel School
undergraduate or graduate degree holder or have attended at least one course of the Professional Development Program. At present we do not collect any dues and membership in the local chapter is free of charge. However, we strongly recommend membership in the international Cornel Hotel Society, where your dues help subsidize events, support various scholarship funds and community service projects, as well as maintain our infrastructure and support communication with alumni.
If you have attended at least six courses of the Professional Development Program, you are eligable to become a full member by paying your dues now online, just a click away.
Do it for yourself, your community and the school!
Our organization is not just about using alumni donations to facilitate past, present, and future relationships with Cornellians. It is also about giving back to the country and Cornell. CHS Germany is also involved in community service and fundraising for charitable events.